150 kg Carbon steel precision casting can be Precision casting, but the cost is high.If the demander does not take the cost into account, precision casting can be adopted. Most small castings in the market adopt precision casting technology.
For example, Mechanical Parts Castings and Pump Valve Castings are more than 100kg in weight. Our factory can finish casting with Investment casting yet.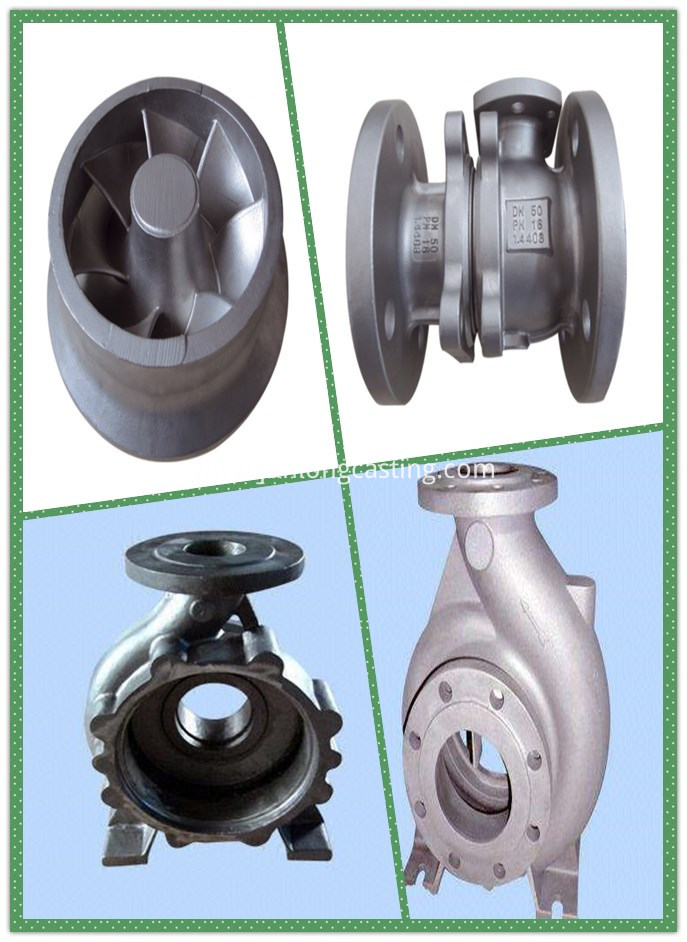 Sand holes and air holes are often found in Precision Casting Of Carbon Steel with relatively large size. The solutions are as follows:
1. The formation of trachoma can be controlled by means of spraying paint, improving the intensity of sand mold, strict modeling, and case locking.
2: before the molten steel pouring a thorough deoxidization, control moisture of the molding material, carbon steel precision casting pouring to eliminate pulp are entered, cavity and core exhaust flow, pouring temperature, speed, time control, and make reasonable process can control the formation of porosity.
Junlong investment casting has a very sound casting production equipment, machining equipment and advanced physical and chemical analysis, testing equipment, and adopted the ISO9001:2008 quality system certification, can satisfy the customers of different levels of product quality and physical and chemical properties of all-round demand, need to customers can come to visit our factory.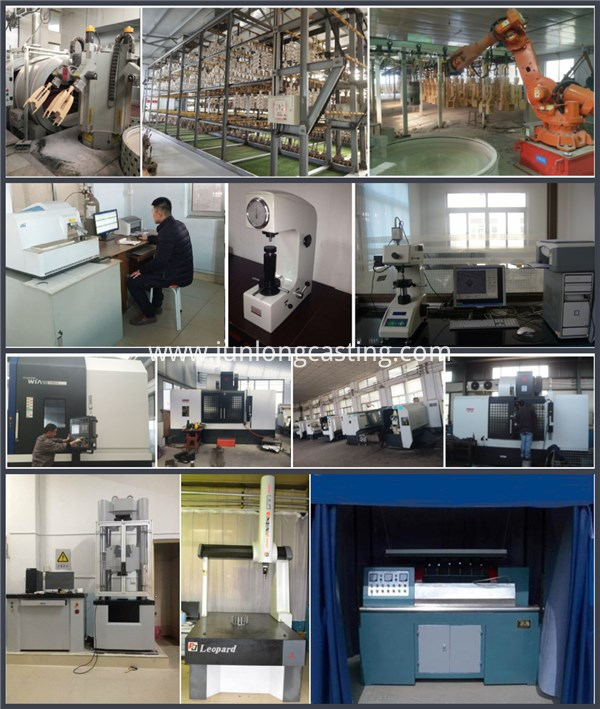 Standard for chemical composition analysis of carbon steel precision casting:
The chemical composition of zg230-450 shall comply with the provisions of table 1 in GB/T 11352-2009 carbon steel precision casting for general engineering 4.2.The method of chemical composition analysis is stipulated in 5.1: the sampling method is subject to the provisions of GB/T222, and the conventional chemical analysis method is subject to the provisions of GB/T223.3, GB/T223.4 and GB/T223.60.The spectral analysis method is in accordance with GB/T4336.
Wei fang junlong precision casting Co.,Ltd
Business Type:Manufacturer
Product Range:Casting Services , Other Metal & Metallurgy Machinery
Products/Service:Carbon steel precision casting , Alloy steel precision casting , Stainless steel precision casting , Investment casting , Precision casting , Lost wax casting
Certificate:ISO9001
Company Address:No2084. eight road.Fangzi district, Weifang, Shandong, China
Previous:
What is composite technology investment casting?
Next:
The process and management features of Weifang Junlong